SINGLE KAYAKS
We have been using the Ysak Hi-Luxe versions since 2009, and honestly it has done the job to perfection! Not too slim to lose the comfort of the beginner, and slender enough for the long distance paddler who plans for the island roundtrip. This is what the maker has to say about it:
The Ysak is the ideal long distance touring kayak. Its long waterline ensures for excellent tracking and a comfortable paddle. It has high volume storage compartments and the option of fitting a rudder. The Ysak's large hatch covers provide easy and convenient access. Generously outfitted. 
The Ysak Hi Luxe is equipped with a rudder. The seat is equipped with a comfortable foam PAD. The Ysak is constructed of a tri-layered polyethylene sandwich, consisting of two layers of PE; High linear density and a core of low density foamed PE foam.
Length :   16″6                        5.5m
Width :     22,5″                      57cm
Heigth :   11,8″                       30cm
Weigth :   57 lbs                   25.8kg
Capacity : 1 person
Capacity max : 265 lbs        120kg
DOUBLE KAYAKS
Alongside the Ysak, our preferred two seater is the Speedo Hi-Luxe. Comfortable, stable & fast with the dynamism and performance that its name suggests. This duo is cleverly equipped, has a great load capacity and provides unequalled comfort on the water. An ideal long distance touring kayak with plenty of storage.
Technical Specification:
Overall length:            530 cm

Width / beam:            67 cm

Weight:                         35 kg
Max capacity              270 kg
Comfort backrests
Paddle keeper
Fore & aft handles
Adjustable footrests
Integrated knee braces            
2  hatches, 2 bulkheads.
Deckline & bungees, tow/lock ring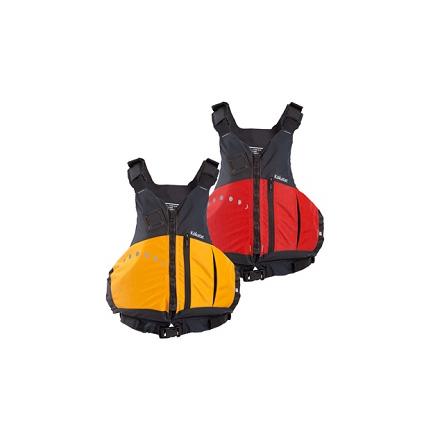 A personal experience:

"I recently had the chance to try out the Kokatat Aries PFD. I had traveled up to the San Juan's to product test some new Kayaks with a friend of mine and the client requested we use their PFD's. I had never used the vest but it was brand new and you'd be hard pressed to find a more beautiful place to try new gear.
The fit of the vest is comfortable all around. A segmented back allows for comfortable seating regardless of backhand height of your kayak. The flotation in the front feels large upon putting the vest on, but once you're in the boat it's not a hindrance.
Since the Aries is low profile and form fitting, the vest is a great recreational PFD. The model I used lacked a knife placement and the absence of tow capabilities would sway me from purchasing it for anything other than rec boating. Otherwise this is a great PFD from a company known to set the bar high in terms of quality and construction".
Michael Bowersox – JUN 18, 2015
Skagit FG 2 piece straight shaft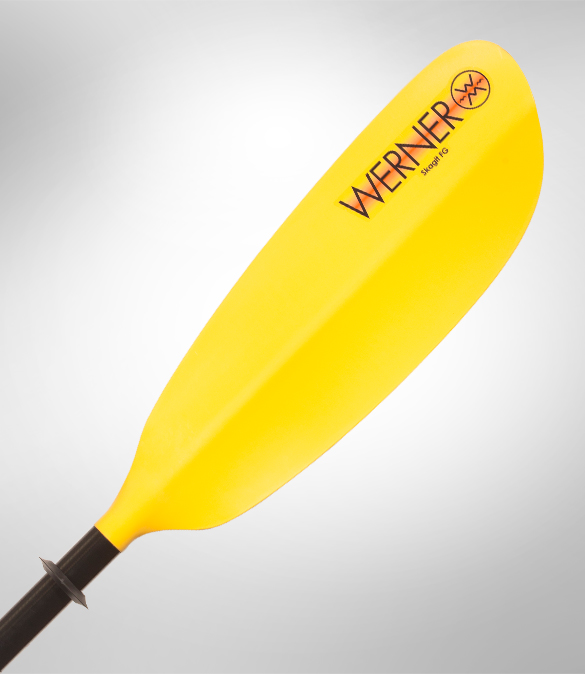 A word from Werner Paddles: 

"Standard Performance gives you Werner's heritage for a better paddling paddle. Mid-sized, low-angle blades fit the widest range of paddlers. Dihedral allows for smooth and stable forward paddling, a core philosophy for Werner. Fiberglass reinforced nylon, injection molded blades are impact and wear resistant, a combination of light swing weight for the value yet maintain the design element direct from our Premium line. Offering smooth, stable strokes and easier paddling. The Smart View Adjustable ferrule is the most simple, precise fitting on the market. The solid feel of a 1-piece paddle and nothing to snag your gear".