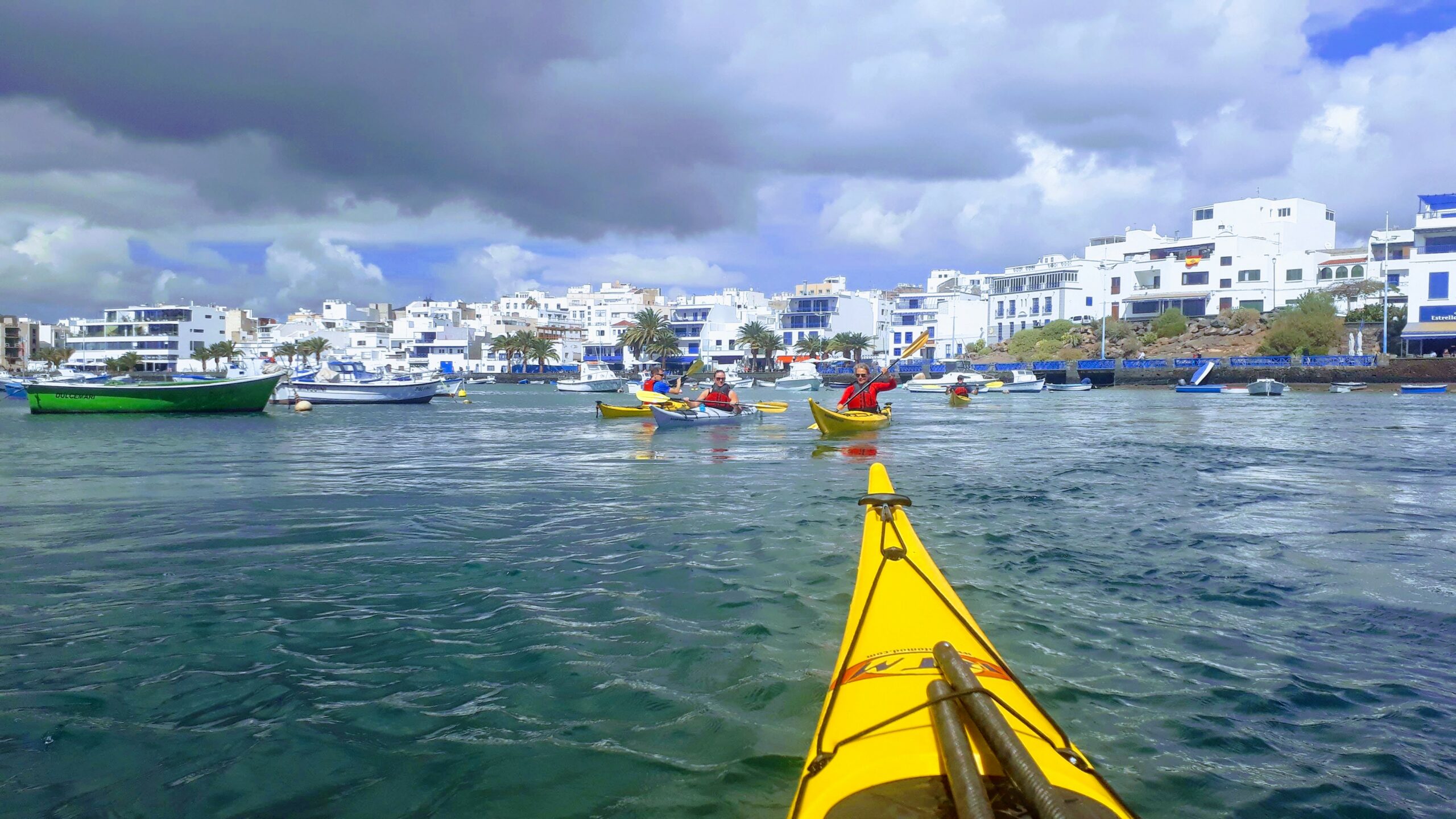 BEGINNER KAYAKING WITH INSTRUCTOR
A paddle for everyone in the family!
Starting out from El Charco in Arrecife.
Short intro to kayak basics followed by a paddle in calm waters in the Arrecife bay area. Plenty of reefs, lagoons, bridges & fortress with real canons to be explored.
Approximately 4 hours incl. pick-up - €65/person
Kiddos under 16 half price. Under 14's go in a two seater with parent.



GUIDED TOURS - ALL LEVELS
Depending on your skill level and experince with kayaking, we arrange the perfect paddle for you.
Lanzarote has its own micro-climate which means you could have wind, clouds and swell on one side of the island while the other has calm seas and sunshine. So, depending on the situation, we take you to the best launch sites available.
Half day €65/person (min. 2 persons incl. pick-up) Full day €100/person (+4 hours incl. pick-up)




You have done this before. No problem. We have what you need to go on your own. Just remember this is the Atlantic, and its not always nice'n easy! Please be BCU/IPP 3* or more, or with equivalent experience before you throw yourself into these waves, or any multiday trip you might be planning. We will advice you on where to launch from (and where to sleep) as well as what to see or avoid along the way. We will take you to A & pick you up at B if you need.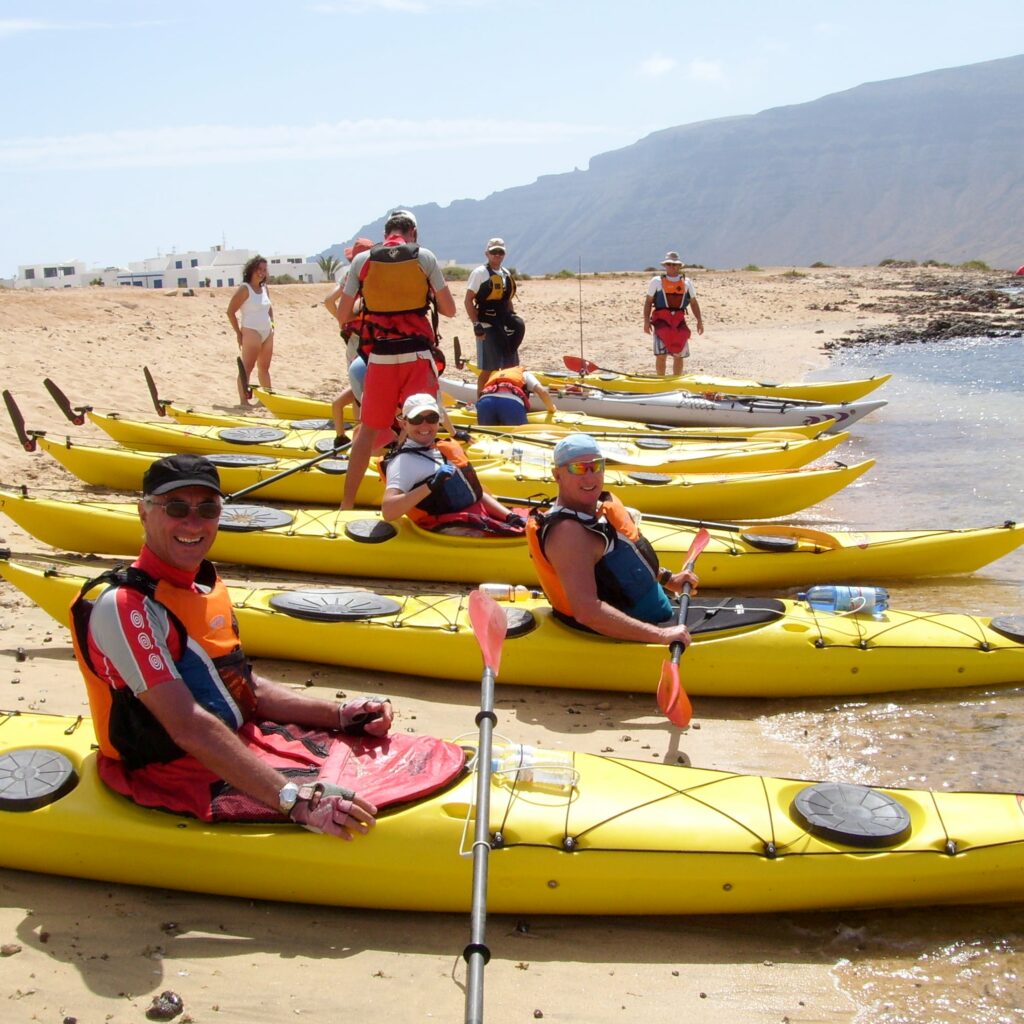 RENT A KAYAK FOR THE DAY+S
Single seater €50/day. €40 for additional days.
Two seater €70/day. €60 for additional days.
All rentals include pick-up and return transfer + paddle, vest, spray deck, pump, dry bag & extra split paddle.
An additional € 45 will be charged for delivery/pick-up inside the natural park of Los Ajaches (Papagayo beaches)
Minimum BCU/IPP 2*, or equivalent experience!